Each Member shall require that records of seafarers' daily hours of work or of their daily hours of rest be maintained to allow monitoring of compliance with paragraphs 5 to 11 inclusive of the MLC 2006 Standard.
The records shall be in a standardized format established by the competent authority taking into account any available guidelines of the International Labour Organization or shall be in any standard format prepared by the Organization.
They shall be in the languages required by paragraph 11 of the Standard. The seafarers shall receive a copy of the records pertaining to them which shall be endorsed by the master, or a person authorized by the master, and by the seafarers. (Multi-language support is now available)
For organisations, we can customise the reports (header, logo & nominal textual changes) to conform to their own SMS document.
At the same time, we can block the Regime to either REST or WORK as per the organisation's internal policy.
In this report, a day is added or skipped if the vessel has crossed the international date line from East to West or West to East and annotated the Hours page accordingly.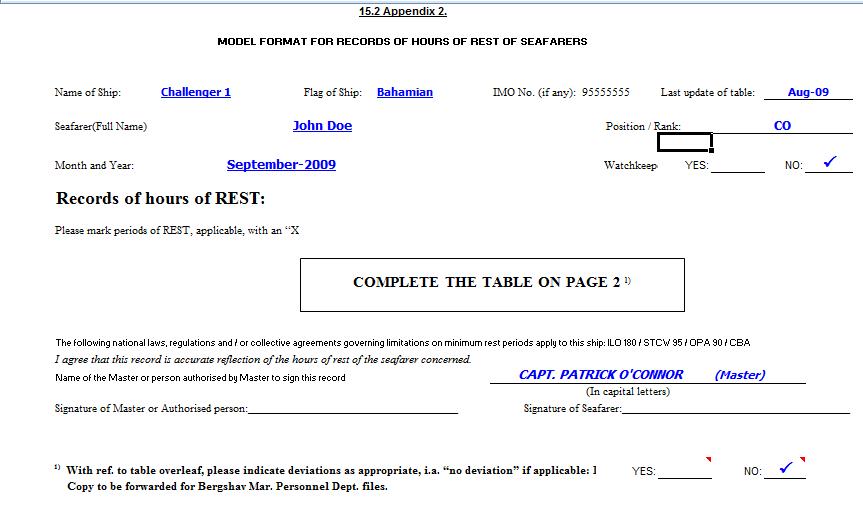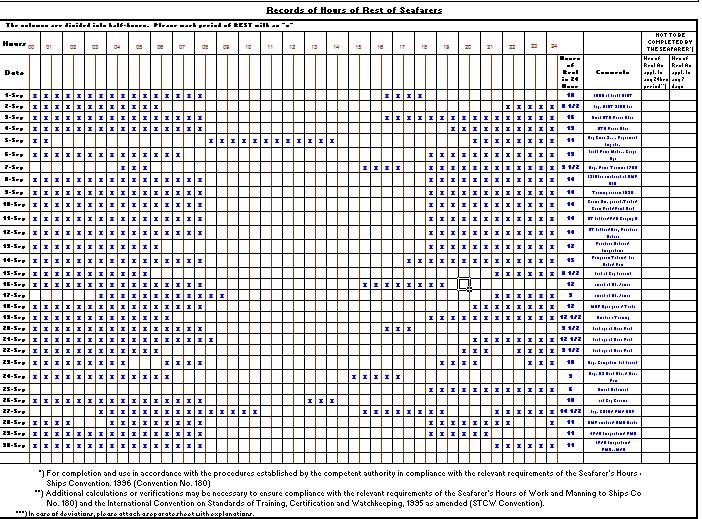 << PREVIOUS PAGE NEXT PAGE >> << Top >>
HSEQ / Fleet Managers - Try our Vetting Reports Control Software
Make your own tanker calculation spreadsheets or standalone projects. Download the oil calculations add-in dll(s) with all the functions you need for the tanker industry.
Can't find? Do a custom search here