The price for the full version is expected to start around USD 796.00 (inclusive of VAT). Those upgrading from this version to the full callable type will be entitled to a 30% rebate in the cost difference.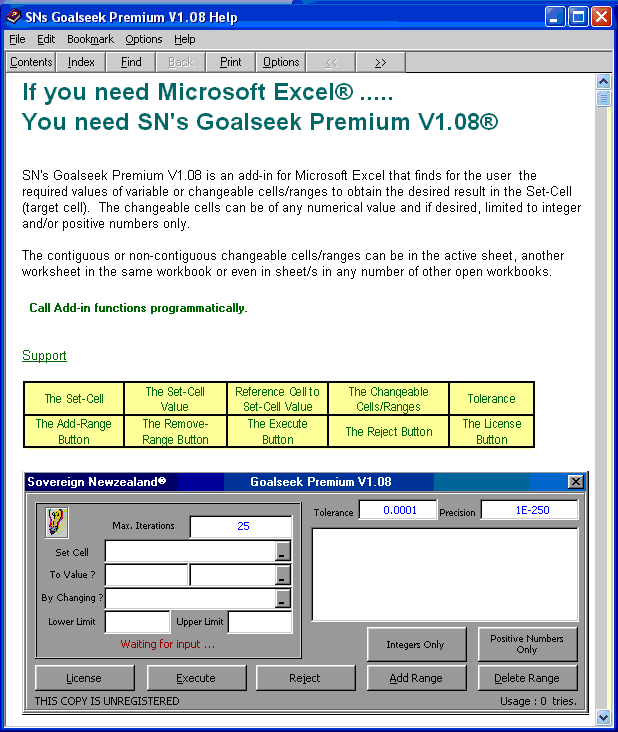 An Analysis of an Algorithm Improvement for Excel's GoalSeek Function

This document analyzes the capabilities of the SNGSP program compared to Microsoft Excel's existing GoalSeek algorithm and its stand-in for enhanced goalseeking ' Solver'. A compelling case is developed for leveraging SNGSP in future versions of Microsoft Excel.

Other popular Add-ins: Selected Media (midi, wave or AVI) playback with set conditions in your MS Excel Workbook/s.